1933 - 1942 "Außerhalb 7" - Siedlungshof / Training Farm
Geschichte / History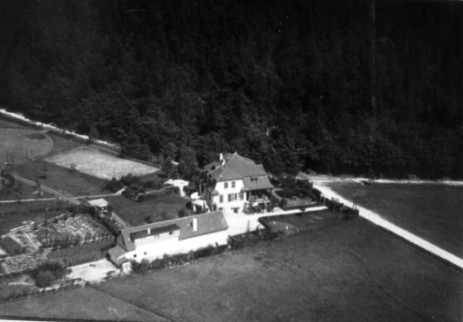 Im Herbst 1936 gab es Pläne zur Errichtung einer Gausiedlerschule - die Universität war genötigt worden, Haus und Gelände unendgeltlich zur Verfügung zu stellen. Bei der Eröffnung im Herbst 1938 wurde sie anstelle zum Gausiedlungshof zum Reichssiedlungshof proklamiert.
In late 1936 plans surfaced to establish a Gau (district) training farm - the university was coerced into providing housing and land free of charge. When it was officially opened in late 1938, it was proclaimed as the Reich Training Farm.
Im Mai 1933 hat die Universität Frankfurt das Gelände von Familie Wichert-Coit erworben, da eine Geländesportschule eingerichtet werden sollte.
In May 1933 the University of Frankfurt bought the house and surrounding plot of land from the Wichert-Coit family as there were plans to set up an outdoor sports camp for the students.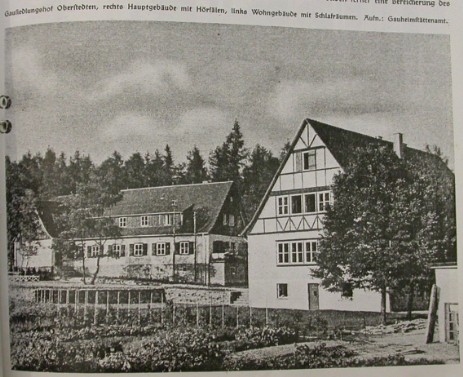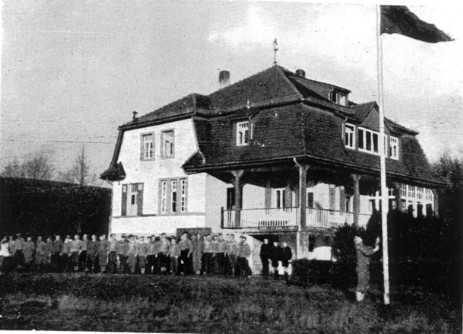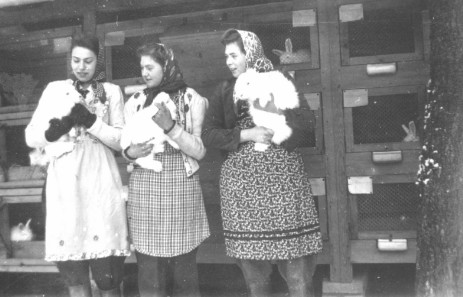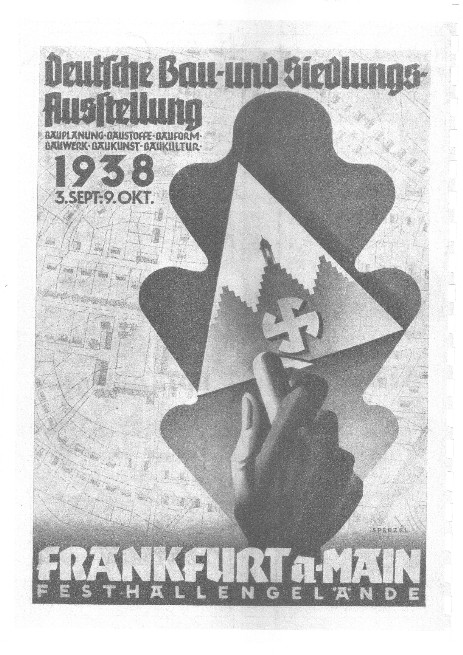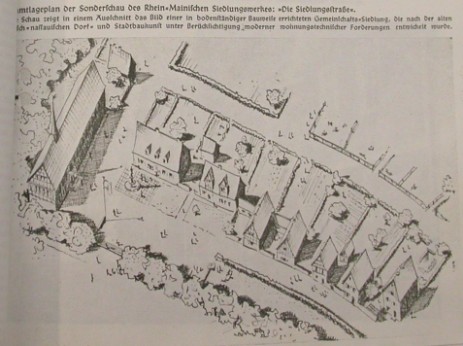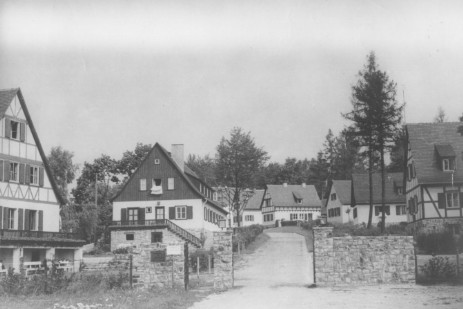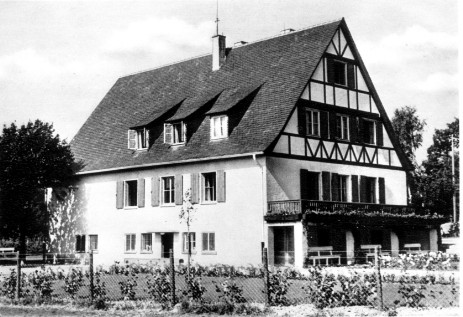 In der "Mustersiedlungsstraße" waren zehn unterschiedliche Häusertypen zu sehen, ein Dorfplatz mit Brunnen und ein Gemeinschaftshaus mit Glockenturm. Nach dem Ende der Ausstellung zog die Mustersiedlung nicht nach Zeppelinheim, also in die Nähe des Frankfurter Flughafens, sondern nach Oberursel.
The "Exemplary Housing Development" involved ten different types of houses, a village square with a fountain and a community house with a bell tower. After the exhibition was over, the housing development was not moved to Zeppelinheim, which would have been next to Frankfurt airport, but to Oberursel instead.
Wenn Sie weiterlesen möchten, klicken Sie hier.