Charles B. King
Geschichte / History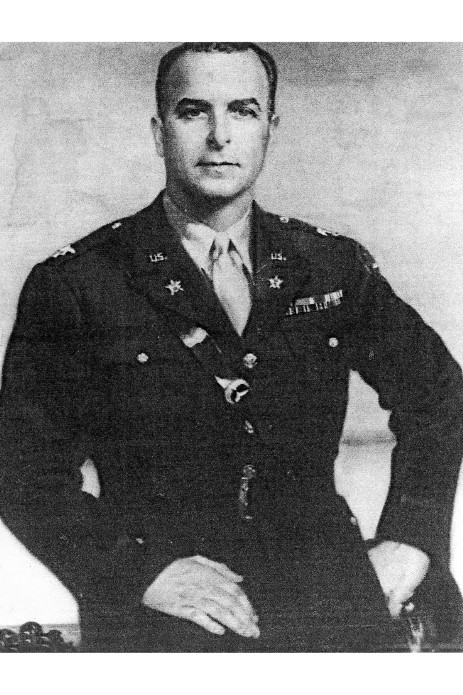 Charles B. King wurde 1906 in Oklahoma geboren. 1928 beendete er seine Ausbildung in West Point. Als Vernehmungsoffizier kam er nach Frankreich, wo er am 22. Juni 1944 erschossen wurde, als er auf dem Weg zu einem Verhör deutscher Gefangener war.
Am 19. September 1946 wurde das ehemalige Camp Sibert nach Col. Charles B. King benannt.
Am 13. August 1986 wurde der 40. Jahrestag des Camp King gefeiert. Zu diesem Anlass wurde ein Gedenkstein eingeweiht.
Charles B. King was born in Oklahoma in 1906. In 1928 he graduated from West point. He was depolyed to France as intelligence officer, where he was shot dead on 22 June 1944 on his way to interrogate German prisoners.
On 19 September 1946 the former Camp Sibert was named after Col. Charles B. King.
On 13 August 1986 the 40th anniversary of Camp King was celebrated. On this occasion a memorial stone was unveiled.